The manufacturing process of creating wooden doors or windows inevitably leads to waste. This manufacturing waste needs to be dealt with and can lead to costly services for wood waste removal.
As more focus has been placed on reducing landfill in the UK and carbon-neutral energy sources demand rises, there is a new way to use the wood waste created from wood manufacturing.
At International Woodworking Machinery, we pride ourselves on providing customers with specialist solutions for every part of the manufacturing process of woodworking and creating wooden doors and windows. With extensive experience in the woodworking industry, we know which machines will do the job properly and most efficiently.
We want to give your workshop the best machinery, not only for creating bespoke wooden products but for handling the waste that this process creates. We are proud to announce that we now offer a full range of IWM Falach Briquette Machines.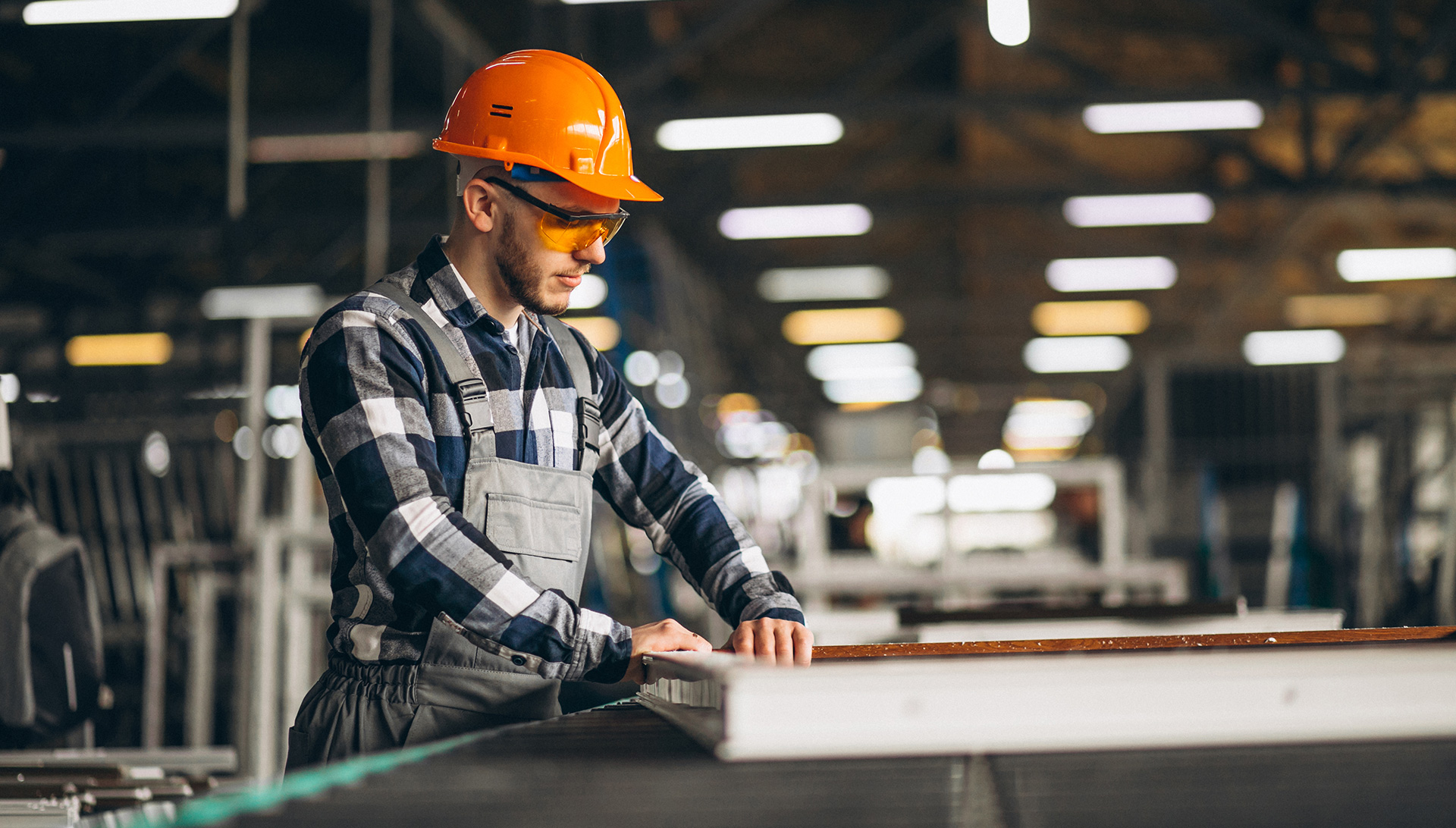 IWM Falach Briquette Machines
Briquette machines are becoming a popular solution for turning different wood waste types into a new revenue stream for the woodworking industry.
As a trusted supplier of wood manufacturing machinery, we wanted a solution for wood waste management that offered superior performance and efficiency. This is why International Woodworking Machinery opted for the Falach Briquette Machine range.
A vertical/horizontal agitator within the hopper of a Falach Briquette Machine delivers the sawdust and other wood waste directly to the chamber. This effective design makes a hard briquette that will burn for longer.
The machines are made with chrome piston and press chambers for excellent durability and long-lasting performance. The briquette machines can be fitted with a 5-bag carousel to automatically collect and bag the briquettes.
Some of the machines we offer include:
Falach 30: Produces 50mm diameter briquettes at 25-35 kilos per hour
Falach 35: Produces 50mm diameter briquettes at 30-40 kilos per hour
Falach 50: Produces 50mm diameter briquettes at 45-60 kilos per hour
Falach 70: Produces 70mm diameter briquettes at 60-80 kilos per hour
Falach 100: Produces 70mm diameter briquettes at 90-105 kilos per hour
Falach Cube 20: 30mm cubes at 10-25kg per hour
Reducing Wood Waste
The innovative design and superior quality of the Falach Briquette Machines has made them one of the best sawdust waste recycling machines in the industry.
The hopper intake can be fitted directly under the wood waste extraction system in your factory to complete the process from manufacturing your products to waste wood management in one action. Wood shavings, sawdust, hardwood clippings, softwood sawdust and MDF dust can all be sent through the machines to make Renewable Energy Briquettes.
With an average price of £3-5 per 20kg bag of briquettes, you can turn the problem of how to recycle wood waste into a new revenue stream for your business.
The briquettes can be used in wood burning stoves, fireplaces and Bio Mass boilers. You can choose to use them in an Industrial Wood Burner to warm your workshop, saving on the costs of Gas or Electricity.
Why choose International Woodworking Machinery?
Our goal is to provide our customers with the best solution for their needs. Our extensive knowledge in the woodworking industry gives us the insight needed to determine which woodworking machine will fit into your production setup.
Our range of Briquette Machines are set up and ready to demonstrate the process in our Showroom and Demonstration area in Newark on Trent, Nottinghamshire. You can visit the showroom with the wood waste samples from your workshop, or send them to us, and we can show you how these machines will help reduce wood waste management costs.
If you are looking for new machining centres for windows and doors, used woodworking machinery or Briquette Machines for reducing wood waste, IWM can help.