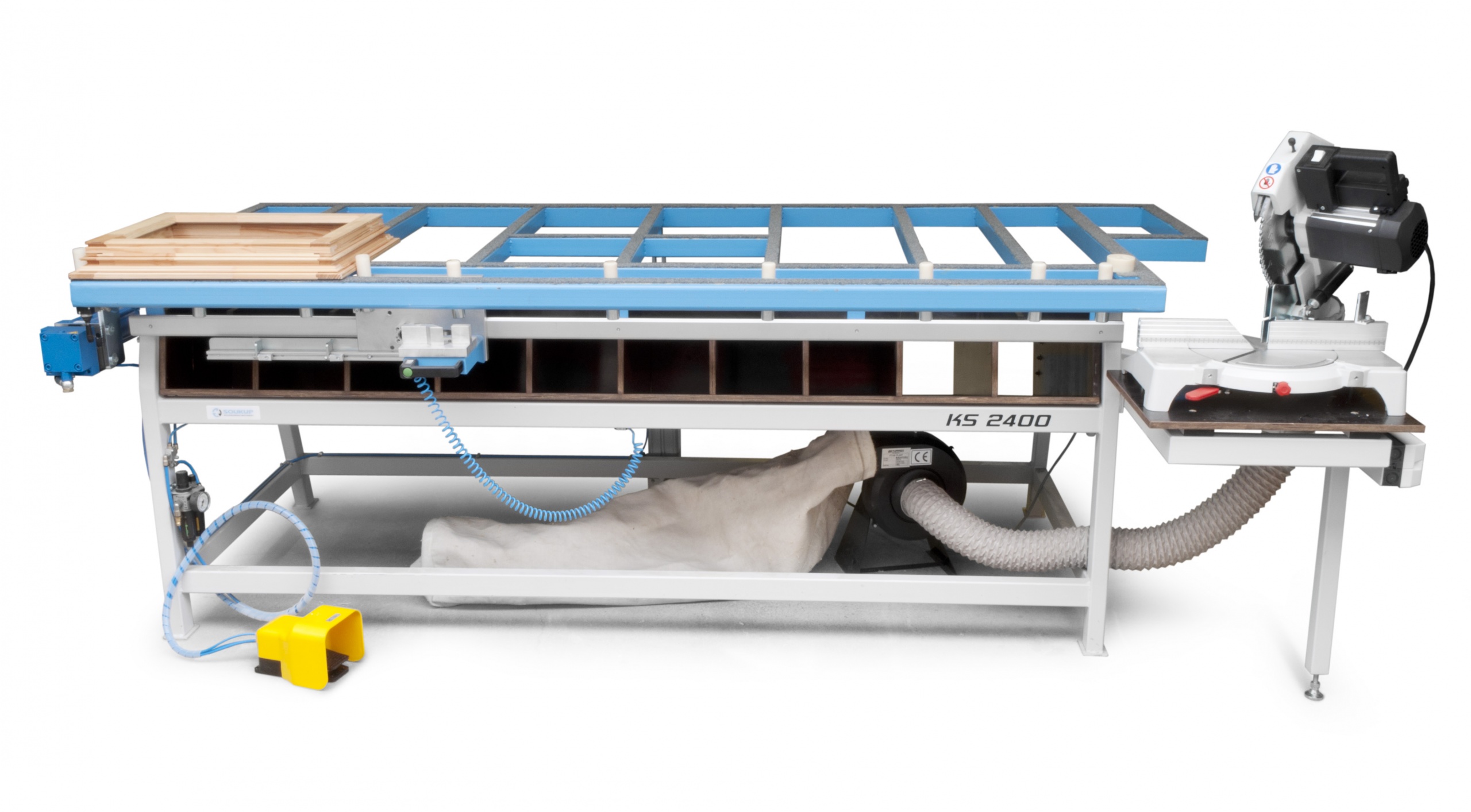 Press Machine
Assembling table KS 2400
The KS 2400 assembling table is designed for cutting and mounting whole frame hardware and for cutting glazing beads. Pneumatic scissors are fitted to the table along with a hand operated mitre saw with dust extraction and collection to facilitate precise, clean bead cutting. Convieniently located within the table are various sized containers for storing table parts and misceallaneous fittings.
Assembling table KS 2400
With the window mounted on the left hand side of the table and secured around its perimeter, the outside of the window is measured using the integral slide and cut accordingly. A tilt capability of the table working surface enables ergonomic attachment of fittings using a screwdriver. A rechargeable battery powered screwdriver or optionally fitted automatic screwdriver with a screw feeder can be used. On the right hand side of the table the "inner light" of the sash can be measured with the slide. This measurement is transferred to a moveable stop so that a corresponding bead can be cut with a precision mitre saw.
Assembling table KS 2400 Machine
Machine Gallery
Quick Shipping
Call for delivery options
Competitive Finance
Competitive rates on all types of finance
Here to help
If you have any questions or enquiries, please get in touch.