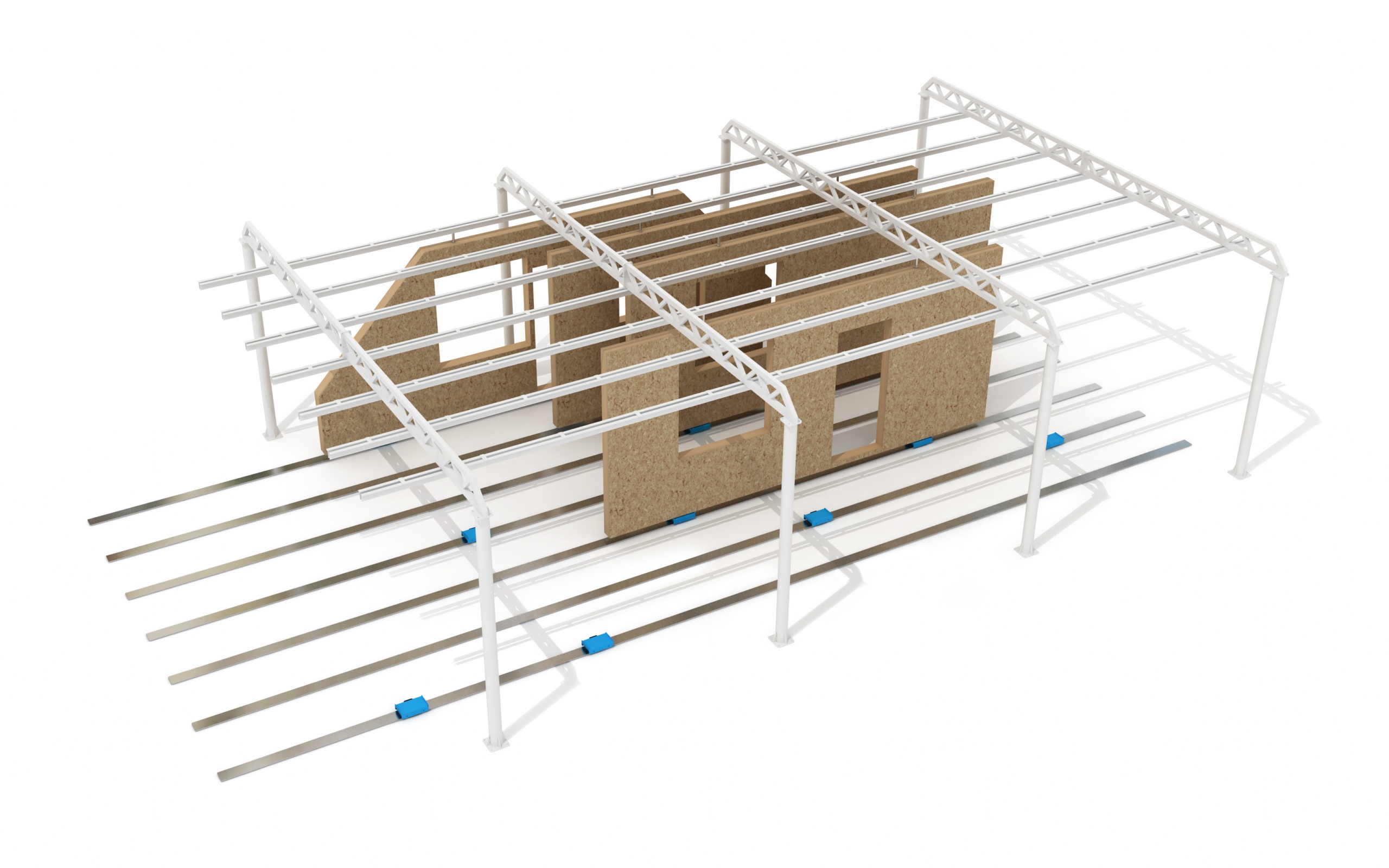 Wood House Technology
Finishing Line
Finishing Line Track Storage
Track storage for holding wall panels in a vertical position. Allows for finishing of the panel when it's standing in the track, for example, for the installation of windows and preparation of facade systems. Carriages enable panels to be moved by hand along the track. A properly designed track prevents storage and expedition complications, which are the biggest source of "dead" production times. The total capacity of the storage facility should be able to store around a weeks worth of panel production.
Line can be connected with our other technology for wooden houses.
Configuration
The proposed configuration of the finishing facility is dependent on the following parameters:
planned production capacity
maximum length of produced panels
level of panel prefabrication
handling equipment in the dispatch area
production area dimensions
material flow
Finishing Line Storage
Machine Gallery
Quick Shipping
Call for delivery options
Competitive Finance
Competitive rates on all types of finance
Here to help
If you have any questions or enquiries, please get in touch.