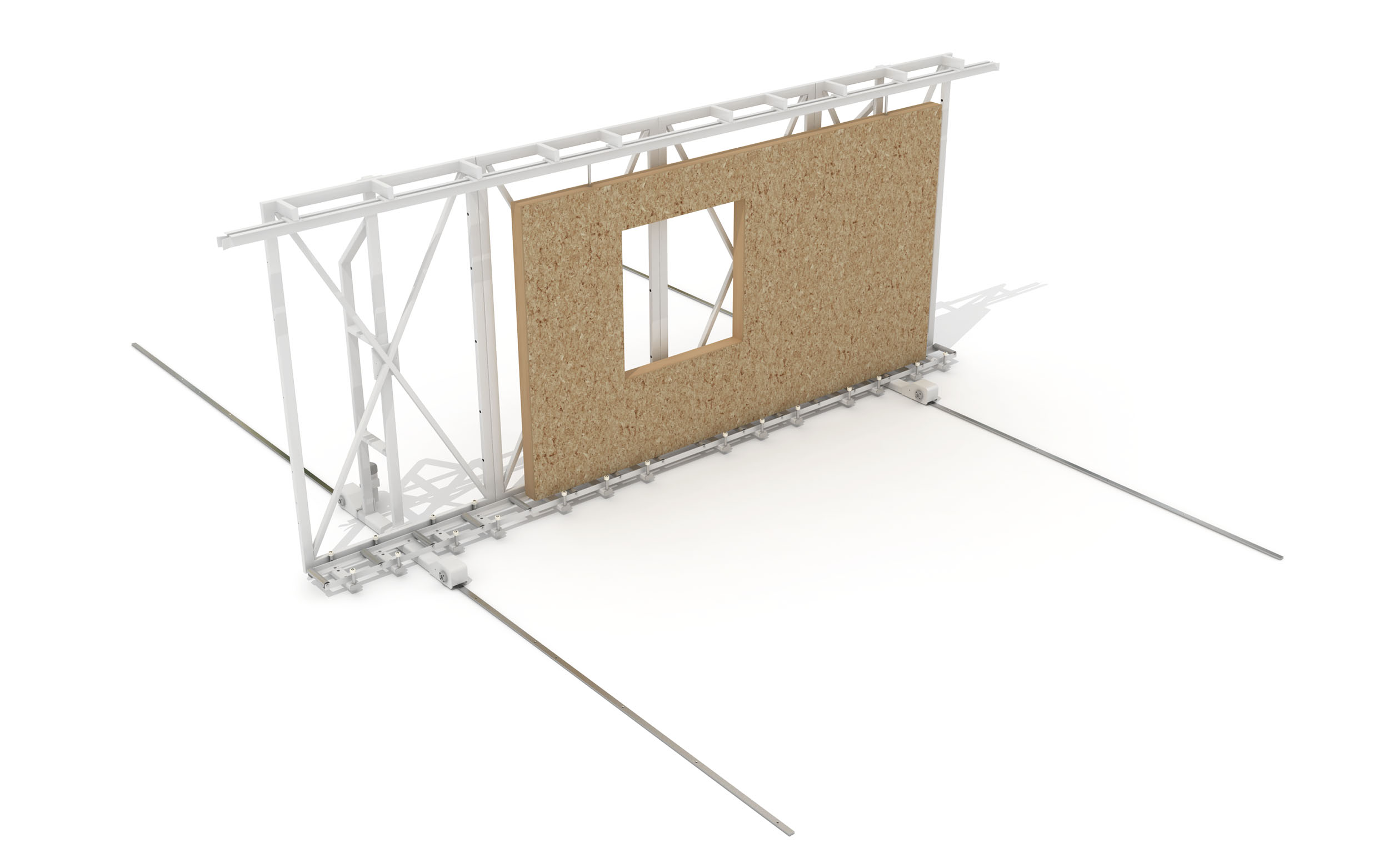 Wood House Technology
Vertical Panel Transporter
Transporter for fixed height panels
Mobile shifting equipment designed to deliver panels from assembly tables to individual stack trays. The structure consists of a steel welded frame that moves along a transverse track. The panel is manually pushed into the frame and transversely moved to the designated position by an electric motor.
Independent lifting of tables - optional
Working length 6m – 9m – 12m
Motorised movement along transverse tracks
Smooth electronically controlled feed rate control
Control panel is relocatable
Load capacity 2000 kg
Wing Table
Machine Gallery
Quick Shipping
Call for delivery options
Competitive Finance
Competitive rates on all types of finance
Here to help
If you have any questions or enquiries, please get in touch.