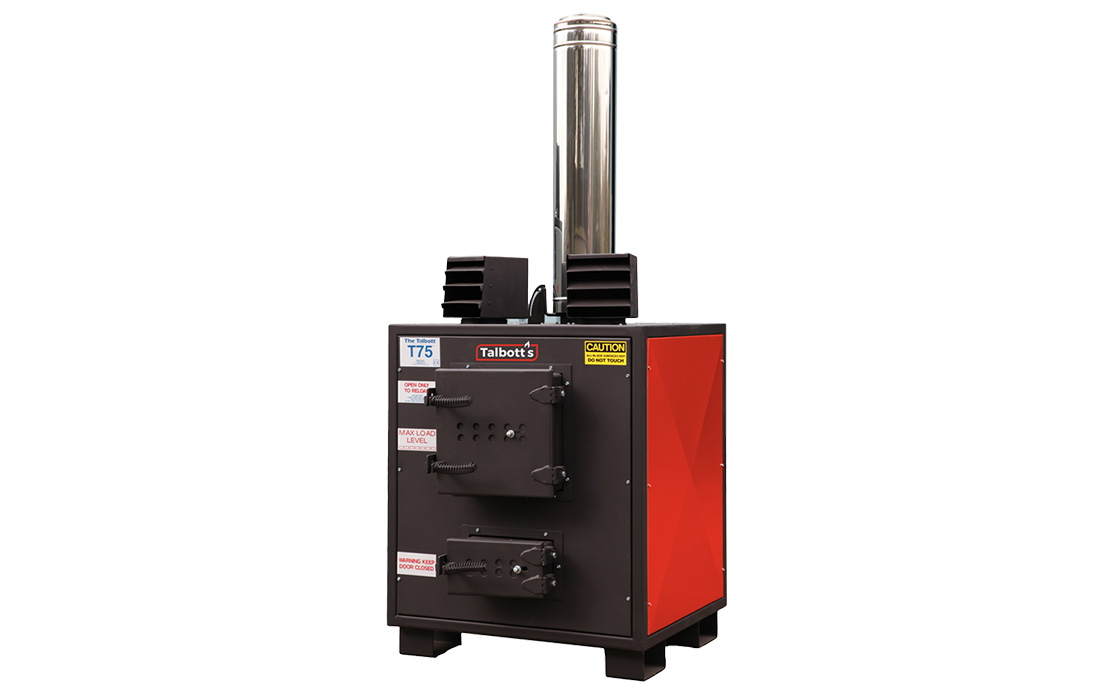 Talbott's
Talbott T75
The Talbott T75. A 25kW output heater able to heat areas up to 3,000 sq.ft whilst using approx. 8kg/hr of wood off cuts and briquettes.
Quick Shipping
Call for delivery options
Competitive Finance
Competitive rates on all types of finance
Here to help
If you have any questions or enquiries, please get in touch.