People nowadays are choosing to install windows into their homes, or business premises all across the UK. As a result, innovative machining centers are needed to provide customers with windows that meet their customer requirements.
SOUKUP has therefore designed the compact CRAFTER, a small machining centre with CNC controlled tenoning and profiling shafts that can tackle both activities through the use of one machine.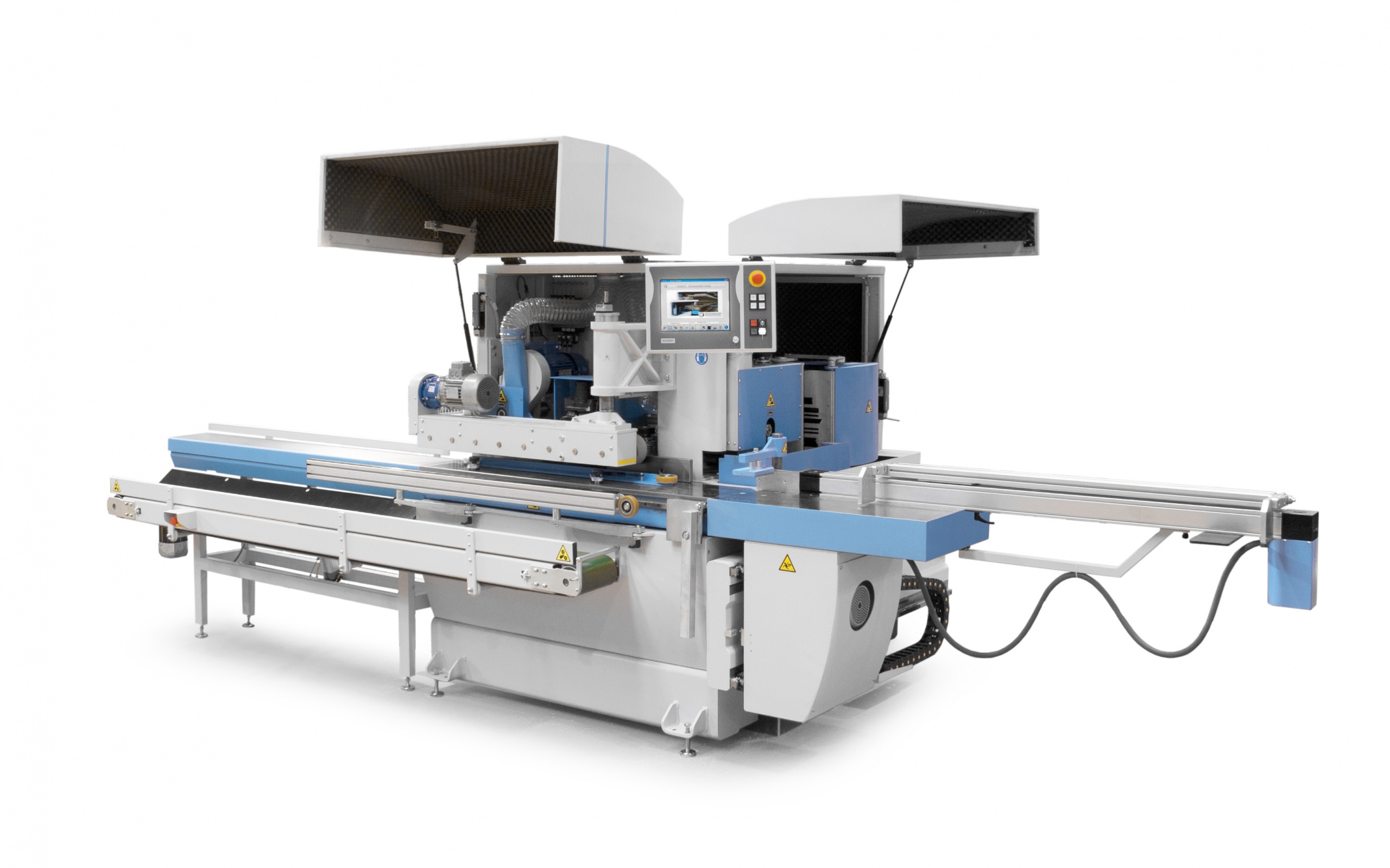 Working with milling machine tools of different sizes
This horizontal milling machine enables different profiling tools to be used to manufacture products with a small machine. The CRAFTER is an ideal machining centre where it can manufacture 10-15 windows per shift. As a result, this can maximise a manufacturer's productivity levels which will ultimately, boost sales.
Previously, manufacturers had to use two different tools to produce these types of products. However, our innovative machining centres make the tasks of manufacturing windows and doors much easier.
We use a different diameter of tools for our machines, where one tool can be used for many operations. This can be particularly useful for the knock-down method of production, where in addition to the tenon, the end of a product can be profiled.
Window production that uses the knock-down method
The CRAFTER makes what was only once achievable on larger machines, now possible with this milling machine from SOUKUP based on the electronic positioning of its tools.
Through continuous innovation of machining centres at IWMachines, tools can now be used as part of the machine to remove unpleasant profiling into a cone during the knock-down method of production.
All functions of the CRAFTER are fully electronic. This milling machine, along with the VERSA CNC boring machine, can create beautiful sash windows and high-quality windows by manufacturers, that can be admired by customers.